San Antonio, TX Heat Pump Installation
When your heat pump installation is failing to work, rely on the experts with over a decade of experience in HVAC serving the San Antonio area. Call (210) 987-5587 and schedule an appointment for quality heat pump solutions today!
Air source pumps, ground source pumps, and absorption heat pumps are the three main types of heat pumps. They all work in a similar way by taking heat from an outside source to heat the home through refrigerant and fans. Heat pumps can both heat and cool a home, and are a more cost-efficient way to do so. At Rosenberg Indoor Comfort, we offer our customers in San Antonio and surrounding areas full-service heat pump installation company.
See what some of our satisfied customers have to say about our services here, and call us to schedule an appointment for a heat pump installation today!
How Do Heat Pumps Work?
Most heat pumps function in the same way. They transfer heat from outside air to the pump inside and send it across coils. These coils transfer the heat to the inside with fans and redirect the cool air outside with another fan. Ground source heat pumps use pipes that are underground to gather heat and transfer across the coils inside the pump to direct it back into the house.
Our experts are trained and skilled to work on the latest heat pump technology to ensure that whichever unit you choose for your home, our experts can give you a quality heat pump replacement, guaranteed.
What Are the Benefits of Having a Heat Pump Installation?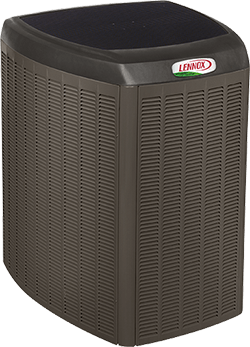 There are several benefits to efficiently working heat pumps that allow you to enjoy improved home comfort. These benefits include:
Greater energy savings
More efficient heating and cooling
Even temperatures throughout the home
Increased lifespan of major heating and cooling systems
Heat pumps make a great addition to the heating and cooling systems in your home. With proper heat pump installation, you can enjoy energy savings and increased comfort in no time!
Why Hire a Professional for Help A Heat Pump Installation?
When making any investment in the heating and cooling systems in your home, it is always best to get professional help. Our expert staff can carry out full-service solutions that will get the job done on time and at a price you can agree on. Additionally, we can help you choose the best unit that will accommodate your needs and budget. Our heat pump replacement services are second to none in San Antonio.
No matter which brand or model of heat pump you choose, our professionals can provide you with the highest quality services, guaranteed.
For the very best HVAC solutions in San Antonio, call Rosenberg Indoor Comfort at (210) 987-5587. We offer top-notch heat pump repairs, maintenance, and installation services that can keep your heat pump working reliably for years to come!