San Antonio, TX Commercial Air Conditioning Services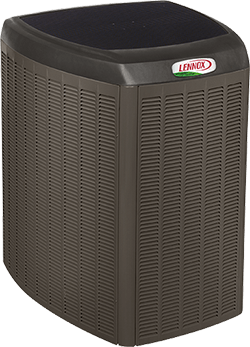 Are you looking for a reliable San Antonio, TX air conditioning professional for your commercial property? Call our experts today at (210) 987-5587 and get the very best repair, installation, and maintenance solutions for your equipment!
For commercial properties in and around San Antonio, TX the need for a fully functioning air conditioner is critical, both for your staff and your customers. Over time, however, your air conditioner will break down and require professional services. When this happens, make sure you have a reliable HVAC professional who is trained to handle commercial air conditioning equipment.
At Rosenberg Indoor Comfort we offer the industry standard in air conditioning repairs, installations, and maintenance. But don't just take our word for it. See what our customers are saying here, and call us to schedule a consultation for top-notch commercial air conditioning solutions.
Common Signs Your Air Conditioner Needs Repair
As a business owner it is important to be aware of the signs of a faulty air conditioner. The earlier that services are performed the less discomfort and damage you will experience.
Some of the most common symptoms we see in many units include:
Inconsistent Performance: A strong sign that an air conditioner is on its last leg is weak or inconsistent performance. Under normal circumstances, AC units will crank out consistently cool air for years without having to work overtime. If you're not seeing the kind of air flow or cooling power that you've come to expect from your AC hardware, it's time to call in a specialist.
Noisy Unit: Another indicator of impending air conditioner failure is a noisy unit. If you are hearing a lot of unusual rattles and groans, it's likely that the unit needs to be serviced immediately. In the event of something fairly trivial such as a worn fan belt, the fix is simple and inexpensive. However, a particularly noisy AC unit may need to be replaced entirely.
Foul Odors: Another relatively unambiguous sign that your air conditioner is on its way out is a consistently offensive odor. Your typical AC unit has a life expectancy of 12 years or so. While improvements in technology have stretched that lifespan somewhat, there's a hard limit to how long an AC unit can last. An air conditioner in need of replacement will make your property smell like a musty basement.
Excess Condensation: If you see a lot of condensation pooling in or around your AC unit, it's a clear sign that something is amiss. While this could be the result of a blocked or broken drain tube, it could also signal the need for more serious repairs. Likewise, coolant leaks that result from rusty internal pipes usually mean that an air conditioner is probably damaged and should be replaced ASAP.
Increased Energy Consumption: Last but not least, a noticeable but unexplained increase in your energy bill during the hot summer months could mean that your AC is on the fritz. Inefficient air conditioners consume high amounts of energy during their normal operation. While repairs may sometimes do the trick, at some point the need for replacement will arise.

When these issues crop up, look to our professionals for help. At Rosenberg Indoor Comfort we provide customers with full-service commercial air conditioning repair services. No matter what the issue may be, we will find a solution for you that works.
Why is Regular Maintenance Important?
Much like cars, AC units require regular maintenance to perform at peak efficiency. Inspecting components like evaporators, condensers, belts, and hoses will ensure that you get the most life from your gear. As business owners we know that AC maintenance should always be left to a professional.
We offer comprehensive air conditioning maintenance services, which can be scheduled at regular intervals, to keep your AC unit in top shape at all times. We will perform thorough inspections of the unit, and make repairs accordingly. With the help of our professionals you can extend the life of your unit significantly!
When Should You Consider Replacing Your Unit?
While most AC issues can be remedied by repairs, at some point the need for replacement will arise. Some of the contributing factors for replacement services include:
Age of the unit
Need for consistent repairs
Decreased energy efficiency
Larger demands from the property
One of our experienced and knowledgeable AC professionals can work with you to determine the best course of action for your property. In some instances, repairs can be performed to remedy these issues. In other situations, the only solution will be to completely replace the unit.
We will work with your budget and needs to provide you with an efficient solution for your commercial property. Whether that means repairs or replacements, our experts are here to help.
The Rosenberg Indoor Comfort Difference
When it comes to repairing, installing, or upgrading your air conditioning equipment, it pays to rely on experience. At Rosenberg Indoor Comfort, we take the health of your air conditioning system seriously and value your comfort and time. Whether you require an AC inspection, a quick repair, or a full replacement, we have you covered.
Our specialty in larger commercial AC units makes us an industry leader in San Antonio cooling services. No matter the style, size, or brand of your air conditioner, our expert staff will have a solution for you, guaranteed.
For all of your commercial air conditioning needs, rely on the best. Call Rosenberg Indoor Comfort at (210) 987-5587 to schedule an appointment and experience the peace of mind you deserve.