Your Expert Castle Hills, TX Cooling Specialists
Are you looking for a Castle Hills, TX cooling expert and a professional AC company? Call (210) 987-5587 and find out how our experts can help you with all your air conditioning needs today!
A well-maintained air conditioning unit will offer energy-efficient cooling for several years, but like all machines, an AC will eventually require professional services. At Rosenberg Indoor Comfort we provide our customers with the very best Castle Hills, TX air conditioning and cooling services. No matter what the issue may be, or the severity of the problem, our staff will be there to help you in a timely and professional manner. We work with our customer's interests in mind, and will always provide you with exceptional solutions.
See what some of our Castle Hills, TX customers have to say, and call us to get the industry standard in air conditioning services today!
Our Service Benefits Include:
Best Brands & Services at Affordable Rates
Prompt Service Including 24/7 Emergency Services
Family Owned & Operated
100% Satisfaction Guarantees
Highly Skilled & Trained Staff
What Are Signs You Need AC Repairs?
Air conditioners provide essential comfort during hot days, and a malfunctioning unit needs swift repair to avoid irreparable damage. Look for these following signs that your AC might need repair. If so, you can contact our professionals and get the very best Castle Hills, TX AC repair solutions from a top-notch AC company.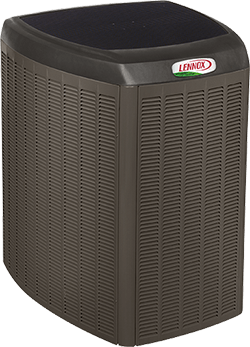 Malfunctioning thermostat – Sometimes the AC unit is fine, but the thermostat isn't functioning correctly. This will cause the air conditioner to functional inefficiently and waste significant amounts on energy costs.
Strange smells – If your home smells like mold when you turn the air conditioner on, you might have some growth inside the machinery or air ducts.
Weird noises – If you hear a noise that you've never heard before, your air conditioner could be experiencing breakage. This issue requires immediate attention.
Blocked airflow – A malfunctioning blower fan or various blockages could reduce airflow in your AC system. This could cause some rooms to remain warm even when the air conditioner is working.
Water leaks – A problem with the condenser or evaporator could cause operational issues and reduce the cooling efficiency of the system.
If these issues are currently present in your home, it is imperative to seek professional help. Our trained staff can provide you with exceptional services, including our 24/7 emergency AC repairs. So call us to get the help you need, and get attention in no time!
What Are Benefits of AC Maintenance?
Simple AC problems can eventually grow to become huge hassles. Preventative maintenance is the best way to keep your unit working efficiently as long as possible. Some of the benefits of regular AC maintenance include:
Prolonged lifespan – Your air conditioner may have a lifespan of somewhere between a decade and 15 years. Regular maintenance will help your unit live as long as possible before it becomes too inefficient to operate, or too expensive to repair and maintain.
Lower overall cost – Small problems in your air conditioning system will eventually snowball into costly repairs that could take your system out of commission permanently. It's much easier to replace a few malfunctioning parts than it is the entire AC unit.
Better air quality – An air conditioner with a dirty filter or clogged ducts and machinery will have a tough time cleaning your home. A little cleaning and maintenance goes a long way in keeping your AC unit working efficiently while providing superior cooling and fresh air.
At Rosenberg Indoor Comfort, we provide customers with the very best AC maintenance solutions. You can schedule regular appointments in advance to ensure that you never miss an appointment again!
Should You Consider Purchasing a Ductless Mini Split AC System?
If you're looking to for more control in the temperatures of your home, one way to do so is through the installation of a ductless mini-split AC system. Some of the major benefits of these systems include:
Duct-free – Ducts get dirty, they occasionally leak, and they invite growth of mold, as well as the buildup of dust and other allergens. Instead of a series of ducts throughout the house, a ductless mini split system cools your home without the risk or use of air ducts.
Energy efficiency – Since a ductless mini split system doesn't have ducts, the system operates much more efficiently than traditional duct-based air conditioners. This can translate into significant money savings for homeowners with older air conditioning units.
Multi-zone cooling – An air conditioner that cools the entire house might waste energy on rooms where no one is present. Why cool the living room at the front of the home when the entire family is enjoying a movie in the den in the back? A mini-split system allows you to choose the areas you want to cool or heat.
Silent operation – Ductless air conditioners feature a unit inside the room and a unit outside the room, but the component that makes the noise is the outside unit. The inside unit is very quiet and offers a comfortable environment inside the home.
To enjoy these benefits, and many more, speak to our professionals today! We will help you choose a unit that accommodates your needs and budget, and then install it according to factory standards, With our custom Castle Hills, TX ductless mini split solutions you will be enjoying a cool home for a fraction of the price in no time.
Our Castle Hills, TX Cooling Services Include:
See What We've Been Up to in Your Area!
For the best Castle Hills, TX cooling and heating services, rely on our experts for help! Call (210) 987-5587 and let our experts provide you with the very best Castle Hills, TX AC repairs, maintenance, and installation solutions today!