Your Reliable Terrell Hills, TX AC Company!
Are you looking for the very best Terrell Hills, TX AC company and AC experts? Call (210) 987-5587 and let our experts provide you with the industry standard in Terrell Hills, TX AC repair, maintenance, and installation services today!
Rosenberg Indoor Comfort is the resource to turn to for all your Terrell Hills, TX cooling services. With over a decade of service to the community, we guarantee that the results you receive are always the very best. We provide repairs, maintenance, and installation services, which can be used to keep your air conditioner in the best shape year round. No matter the brand of your unit, or the severity of the issue, our staff has the expertise needed to get the job done right, guaranteed!
See what some of our past customers have to say about our services, and call us to schedule an inspection for your Terrell Hills, TX air conditioner today!
Our Service Benefits Include:
Best Brands & Services at Affordable Rates
Prompt Service Including 24/7 Emergency Services
Family Owned & Operated
100% Satisfaction Guarantees
Highly Skilled & Trained Staff
What Are Common Symptoms of an Air Conditioner in Need of Repairs?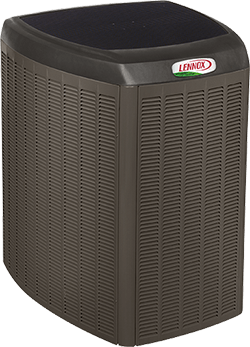 Before your air conditioner breaks down altogether, it will often warn you with symptoms before its impending demise. By being aware of these symptoms, you will be able to address them before they turn into major emergencies. Some of the most common repair symptoms include:
Water leakage – In a properly operating AC system, the drain tube should dispose of excessive moisture. A leak could indicate a problem with the drain tube.
Unusual noises – Often, air conditioners start to make unusual noises when they begin malfunctioning. This can range from squealing belts to clanging metal, all of which require professional care.
Unusual odors – Your air conditioner may begin to produce a musty odor if there is mold growing in your ducts or in the air conditioner unit itself. Another unusual smell that could indicate a problem is an electrical smell that indicates overheating wire insulation.
A poorly operating thermostat – Your thermostat should be able to accurately control the temperature in your home. If not, you could have a problem with the thermostat and/or the air conditioner unit itself.
Not adequately cooling your home – Obviously, you have a problem if your air conditioner is incapable of cooling your home. If you notice a slow response, or no response at all when you adjust your thermostat, you need to have your air conditioner looked at by a technician.
At Rosenberg Indoor Comfort we understand just how critical the air conditioner is to your home. As such, we are always available to our customers whenever they need us most. We even offer our 24/7 Terrell Hills, TX emergency air conditioning services for all customers in and around the area.
How Can Regular Maintenance Help You?
If you are looking to save money and avoid emergencies with your air conditioning system, then regular maintenance is your solution. Some of the other benefits include:
Lower costs – Regular maintenance will lengthen the life of your air conditioning system. This means that you'll have to replace parts less often saving you significantly in the long run.
A more comfortable home – A well-maintained air conditioner is better able to control the temperature of your home. This means that your home will be more comfortable during the warm months of the year, and you will minimize the chances of a breakdown during the warmer seasons.
Increased efficiency – Your air conditioner will need less energy to cool your home if it is properly maintained. This means that your household will have less of a carbon footprint and your utility bills will stay lower than they might be if you neglected maintenance.
Cleaner indoor air – One of the most important parts of air conditioner maintenance is keeping filters and ducts clean. Keeping these parts of your system free of debris will keep the air in your home clean and reduce the chances that those in your home will suffer from allergies.
We are available for regular AC maintenance services, which can play an integral role in the longevity of your air conditioner. Whether you have had maintenance in the past, or this is your first time, our professionals will provide you with the care and attention that has kept us in business for over a decade.
Do You Need Personalized Temperature Control in your Home?
A ductless mini-split air conditioner offers greater control than a central air system because it can cool only specified rooms of a home, as the homeowner desires. Also, a ductless mini-split system is easy to use and typically offers greater energy efficiency than central air. Another advantage of ductless mini-split systems is a very easy installation process that is less invasive and doesn't require cutting as many holes in walls, ceilings, and floors as a central air system does.
Is it time to have your air conditioning system updated? Contact our staff at Rosenberg Indoor Comfort and we'll be there to provide assistance with your air conditioning repair or replacement project.
Our Terrell Hills, TX Cooling Services Include:
AC Repair & Maintenance Services
AC Installation & Replacement Services
See What We've Been Up to in Your Area!
Are you looking for a quality cooling and heating professional in the Terrell Hills, TX area? Call (210) 987-5587 and get the very best Terrell Hills, TX air conditioning services, including repairs, maintenance, and installations today!