Your Reliable Shavano Park, TX Air Conditioning Technicians!
When your cooling system is on the fritz, look to our experts for the help you deserve. Call (210) 987-5587 and find out how our experts can help you with all your Shavano Park, TX cooling services today!
Everyone deserves an efficient AC system that will keep their home at a comfortable temperature, but these complex devices can be subject to a variety of repair and maintenance issues. For locals that are ready to enjoy a comfortable home and lower energy bills throughout the year, our staff here at Rosenberg Indoor Comfort can help you with all repairs, maintenance, and custom installations. We offer the very best Shavano Park, TX cooling services, which can keep your home cool for years to come.
See what some of our past customers have to say about our services, and call us to have your Shavano Park, TX cooling system serviced today!
Our Service Benefits Include:
Best Brands & Services at Affordable Rates
Prompt Service Including 24/7 Emergency Services
Family Owned & Operated
100% Satisfaction Guarantees
Highly Skilled & Trained Staff
What Are Common Symptoms of an AC That Needs Repairs?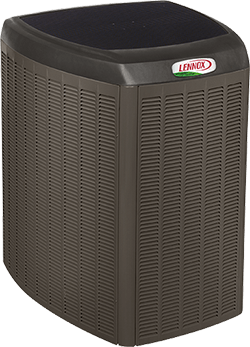 Even with a well-maintained air conditioner, components of the system will begin to break down over time. One of the most common signs that issues are taking place is the AC system turning on but only blowing out warm or room temperature air. Residents may also notice that the AC system is repeatedly turning off and on throughout the day or only certain parts of the home are being cooled when it is on.
Owners should also take a look at the AC system a few times each year to check for leaks, pools of water around the base, rust, and cracks. Through the use of regular AC maintenance services, you can greatly extend the life of your air conditioner. At Rosenberg Indoor Comfort, we offer our customers in the area the very best AC repair services, which can remedy the very issues above.
Why is Regular Maintenance Beneficial to Your Unit?
While most homeowners will wait until there is an emergency in their homes, the last thing you should do is avoid regular AC maintenance. Regular maintenance has many benefits, which include:
More efficient cooling
Money savings
Consistent temperatures
Emergency prevention
Extended life
To enjoy these benefits, and many more, give our expert staff a call. We provide our customers in the Shavano Park, TX area with the very best AC maintenance services, which can help you save money almost instantly!
Do you Need a Ductless Mini Split AC System?
Are you looking for ways to customize the temperature in your home? Are some rooms too cold and some too hot? Does your air conditioner consumer too much energy? If these questions sound familiar to you, then it may be time to consider a ductless mini split AC systems.
Instead of larger cooling units, which consume more energy, a ductless mini split AC system works to heat and cool specific areas in the home, as needed. This can be a great benefit for larger homes, and homes that are not energy efficient. Our staff is experienced in the installation of these systems, and can have one installed in your home in no time.
Our Shavano Park, TX Cooling Services Include:
AC Repair & Maintenance Services
AC Installation & Replacement Services
See What We've Been Up to in Your Area!
Are you looking for ways to lower the cooling costs in your home? Call (210) 987-5587 and get our expert Shavano Park, TX cooling solutions, including repairs and maintenance, today! Our reliable air conditioning technicians can handle any AC service you might need! We also offer heating services.