Your Reliable Live Oak, TX Cooling Specialists
Are you looking for a professional Live Oak, TX AC company you can rely on? Call (210) 987-5587 and let our professionals provide you with the very best Live Oak, TX cooling repairs, maintenance, and installation services today!
Let's face it, Live Oak, TX isn't known for mild and pleasant summers. That's why at Rosenberg Indoor Comfort, we understand that our customers need fast and fairly priced repairs when their home's air conditioner starts to malfunction. We firmly believe that a broken AC doesn't need to ruin your day; just give us a call. Our superior customer service, friendly staff, and fast service are sure to make even the most challenging AC service a breeze. From emergency repairs, to regular maintenance, our staff has the latest knowledge that will get the job done.
Don't just take our word for it. See what some of our past customers have to say here, and call us to get the very best Live Oak, TX AC services today!
Our Service Benefits Include:
Best Brands & Services at Affordable Rates
Prompt Service Including 24/7 Emergency Services
Family Owned & Operated
100% Satisfaction Guarantees
Highly Skilled & Trained Staff
What Are Common Signs of an AC in Need of Repairs?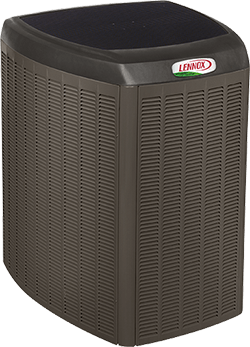 No one wants their AC to break down. Thankfully, with timely service, major problems can frequently be avoided. If you notice any of the following issues, then it may be time to give our experts a call.
Ice forming – Some minor frost on an AC can be normal, but ice is not. If you ever see ice on the outside of your unit, you need to give us a call. A frozen AC won't be able to effectively cool your home. Continuing to run it will only make the problem worse and waste energy.
No cold air – An air conditioner that isn't cooling down your home could have a number of problems, none of which will suddenly go away. Don't wait to service the unit; call us today.
Bad smell – Your AC should never have a bad smell, period. It's likely that your AC has a mold or mildew problem that needs to be fixed. Waiting can easily make those living in your home sick.
Strange noises – There is a certain amount of noise to be expected when operating any AC unit. However, if you hear grinding or odd noises, your unit is in need of repair.
Less airflow – If your air conditioner isn't moving air quite as much as before, then there's a good chance that something is broken. One of our qualified technicians can come out quickly to fix it.
If any of the issues above sound like something currently happening in your home, give our expert staff a call today! We provide our customers in Live Oak, TX with the very best AC repair services, which can take care of the issues above and restore your home to optimal comfort in no time.
What Are the Benefits of Regular Maintenance?
At Rosenberg Indoor Comfort, we're proud to offer our customers the very best AC maintenance solutions. While most homeowners don't think about regular maintenance, it is one of the key steps to keeping your unit working optimally for years to come. Some of the best benefits include:
Extended unit life
Higher energy efficiency
Emergency repair prevention
Better air quality
Peace of mind
To enjoy these benefits, and many more, give our experts a call today. We will schedule regular visits to your home to ensure that your air conditioner is working optimally at all times.
Is a Ductless Mini Split AC System a Good Option for Your Home?
Here in Live Oak TX, air conditioning really isn't optional. However, not all homes have the pre-existing ductwork or space to install a new cooling system. Additionally, window units are loud, portable AC units are inefficient, and both are an invitation for intruders. Our suggested solution: a ductless mini split.
A ductless mini split needs just a small hole in your wall, generally less than 3 inches across. This hole will connect the indoor unit that delivers your cool air to the outdoor compressor.
Once installed, you'll be enjoying an air conditioner that is quite, has no leaky ductwork, and allows you to only cool rooms that are being used. In other words: you'll be saving energy and money.
Our Live Oak, TX Cooling Services Include:
AC Repair & Maintenance Services
AC Installation & Replacement Services
See What We've Been Up to in Your Area!
When you need the very best Live Oak, TX cooling services, look to our experts for high quality services. Call (210) 987-5587 and find out how our staff can help you with all your Live Oak, TX air conditioning needs today! We also offer heating services!